User-Generated Content (UGC)
An effective and affordable way to carry out marketing
We deep-dive into why UGC is important in Digital Marketing.
There is a saying when it comes to User-Generated Content: customers treat customers and people trust people. User-generated content (UGC) is an effective strategy for consumers to promote a brand or its products on their social media platforms. Not only does it help to build trust between potential customers and the brand, but it also allows other buyers to see their fellow buyers using the brand products and picture how they would use it. The best part about UGC is that it is free!
Here are two examples of companies that have successfully used UGC:
1. GoPro
GoPro's Instagram feed is filled with impressive UGC examples collected across the world.
Almost everyone should be acquainted with the GoPro brand – selling action cameras for people who enjoy the outdoors and adventures. Fortunately for them, their products allow for stunning and high-quality UGCs. In fact, their #GoPro hashtag has gathered over 49 million posts in it to date.
GoPro also features the best picture/video on their own feed.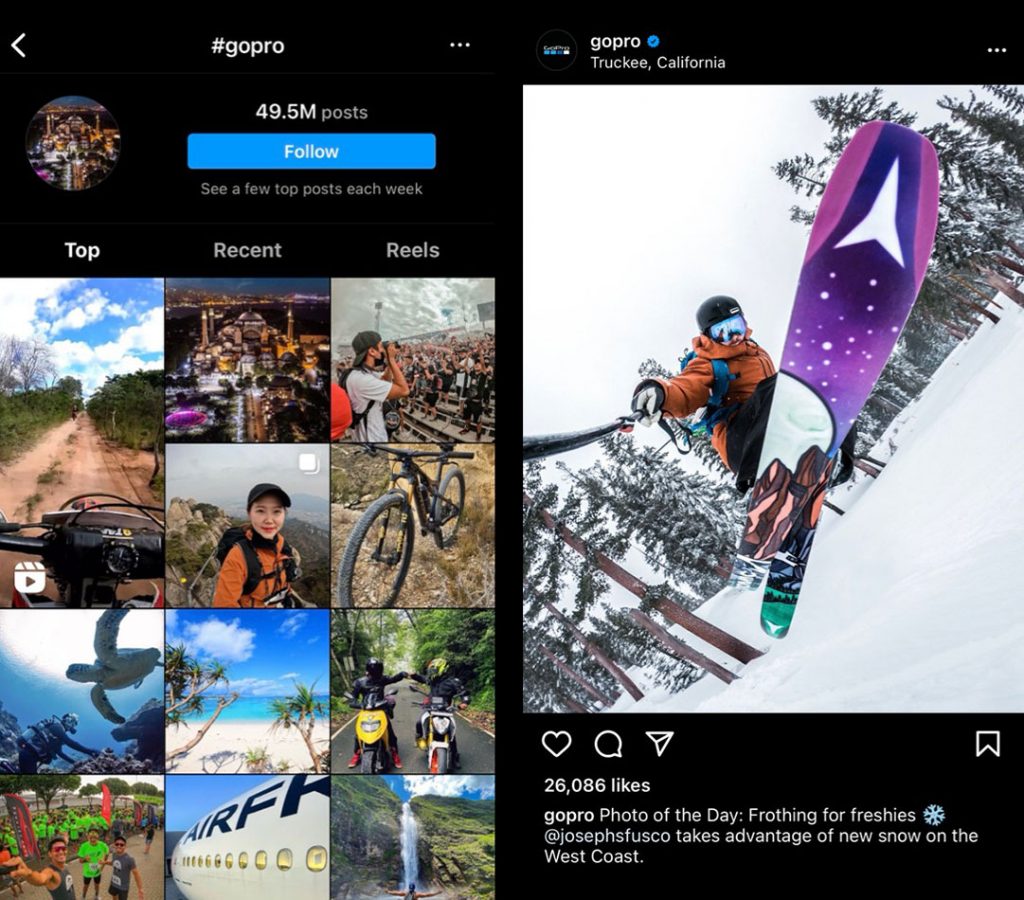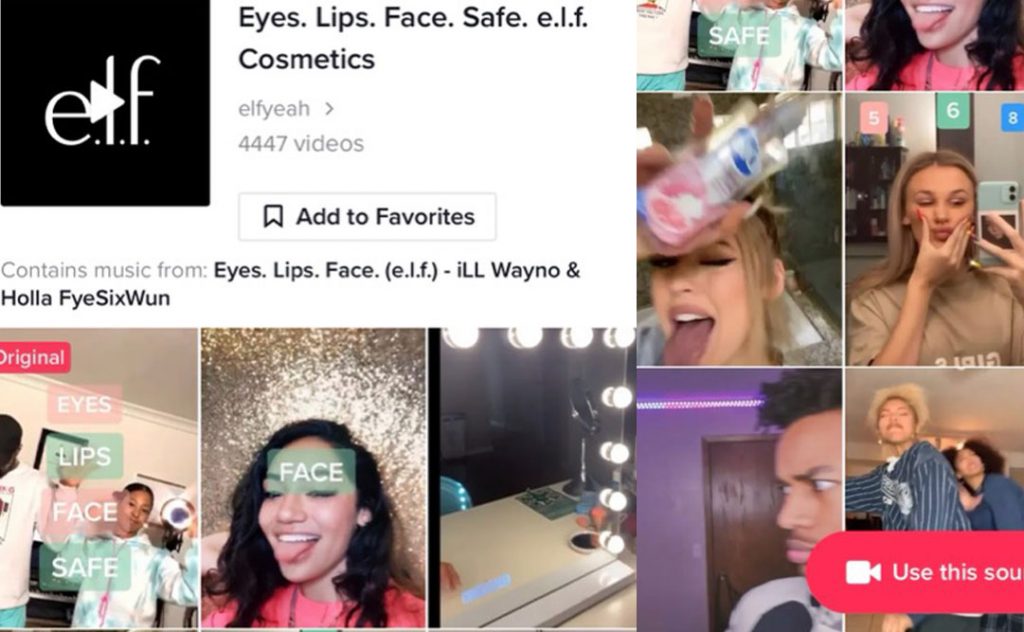 2. e.l.f cosmetics
e.l.f cosmetics commissioned a song called "Eyes. Lip. Face" specifically for the challenge on TikTok. Participants were able to show their self-confident moves for a chance at winning $250 worth of E.L.F Cosmetics makeup and skincare.  Participants quickly hopped on board and generated over 6 million videos, reaching 8.2 million views to date. It also gained organic traction thanks to celebrities such as
Jessica Alba
and
Terry Crews
. With the song's popularity on Tiktok, e.l.f cosmetics released both music video and a full-length song on Spotify where it was ranked #4 on their Global Viral Chart. Through running a contest with great prizes, e.l.f cosmetics was able to gain attention and boosted sales.
Conclusion
Getting started with UGC is easier than you think. From the above examples, we can see that the type of content that does well on TikTok is very different from what performs on Instagram. While challenges and trends perform the best on Tiktok, creating content through photos or videos work the best for Instagram. However, both social media platform users value authenticity. For that reason, if you are planning to gain a wider audience, you must adjust your strategy to match the platform.
If you are interested in how to manage your social media content, speak to us today!